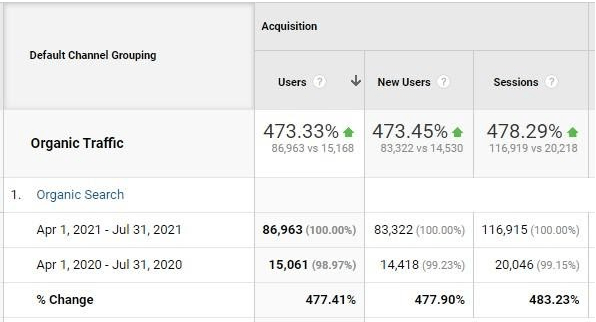 About the Brand
Prepminds is one of the reputed online and offline coaching classes in Telangana providing, GMAT, GRE ILETS, and SAT courses to students and professionals who wanted to study abroad.
Brand Concerns
The client was getting only about 2,000 search engine visitors per month. The goal was to increase the organic traffic to the site to the maximum extent possible and to increase their customer inquiries.
Solution
It's all about the SEO strategy, which has a long-term focus. We took the website to the maximum optimization possible with white-hat SEO techniques. which is on-page, off-page, and technical which produced a wonderful long-lasting result along with most searching keywords.
Conducted in-depth keyword analysis with high search frequency. Also, pay attention to the keywords our customers are searching for the most.
Ongoing link-building strategy. We maintained a link frequency that focused on the quality off-page SEO process.
Regularly developed new, SEO-friendly content which focuses on continuous improvement.
Results
Within one year we achieved an increase of 477% in organic traffic followed by a 936% increase in total clicks and a 1466% increase in total impressions.