Take your Marketing Game to next level
Are you tired of keeping a tab of the latest marketing, advertising, social media trends, features, and hacks?
Use my tested marketing and advertising  hacks to accelerate your business & career growth.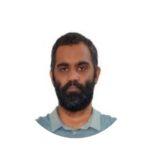 Karan Saddar
Marketing & Branding Strategist
OYO .Weddingz.in, Enkaptivate
7+ years of combined Marketing & Branding experience of working with national & international creators and brands.
Join the Weekly Newsletter Today
Who needs to learn ? these growth hacks.
4000+ people from top global brands and startups
have taken the growth hacking program and are killing it in their growth hacking journey 😁
What will you learn in this Newsletter?
Don't Worry, You are not the first one to take this! 😁
I made the payment but I haven't received any email, what do I do?
Please write to:
[email protected]
, our awesome support team will get back to you in 24 hours.
What are the prerequisites?
Common sense and an eagerness to learn are the only two prerequisites for you to be a growth hacking champion. Anyone with any or no experience in growth hacking can sign up!
I am new to Marketing/Growth Hacking, Will this be helpful for me?
100%. The program is for anyone who has the eagerness to learn about growth marketing and advertising.
Will these hacks be available on the internet?
Yes and No. You will be able to find some of the hacks out on the internet. But the difference here is the years of my experimentation and experience shared in the most organized manner + all of my own kick-ass growth experiments!
Still not convinced? No worries, I will see you in my retargeting ads.😁