Take your Marketing Game to next level
Are you tired of keeping a tab of the latest marketing, advertising, social media trends, features, and hacks?
Use my tested marketing and advertising  hacks to accelerate your business & career growth.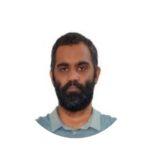 Karan Saddar
Marketing & Branding Strategist
OYO .Weddingz.in, Enkaptivate
7+ years of combined Marketing & Branding experience of working with national & international creators and brands.
Join the Weekly Newsletter Today
Who is this Newsletter for?
What will you learn in this Newsletter?
Don't Worry, You are not the first one to take this!
Most frequent questions and answers