About the Brand
.Ashwini Mathoor Couture, a blend of both Indian & Western.
Indian aesthetics with a modern sensibility. Specialized in Indian hand-looms/ handwoven/hand-embroidery. Combining the best of craftsmanship and wearable silhouette.
Brand Concern
Ashwini Mathoor Couture wanted us to handle their Instagram page. They struggled with slow follower growth and saw no community participation or activity on the page. Since people weren't engaging with their content, they didn't talk about it on their social. So, our biggest challenge was to encourage social interaction and community engagement under a budget to spread.
Challenge
You cannot grow on social media without pleasing your audience. It's not one of those platforms where you endlessly create content and wait for your follower count to grow. Our biggest challenge with Ashwini Mathoor Couture was not that they had fewer followers, but they were unengaged. We had to literally revive their attention and create curiosity to keep looking for more information on our account.
Solution
Came up with five major solutions that helped Ashwini Mathoor Couture gain quite a lot of followers-
1. Gamification through Giveaway
We launched a giveaway to reach more people and get new followers. In the giveaway, parents were required to share an image with their dress which they have bought from Ashwin Mathoor Couture, which we reshared on our stories separately on a single pre-decided day, and the story which got the maximum likes won. We also kept the giveaway gift quite standard to generate maximum interaction from our followers.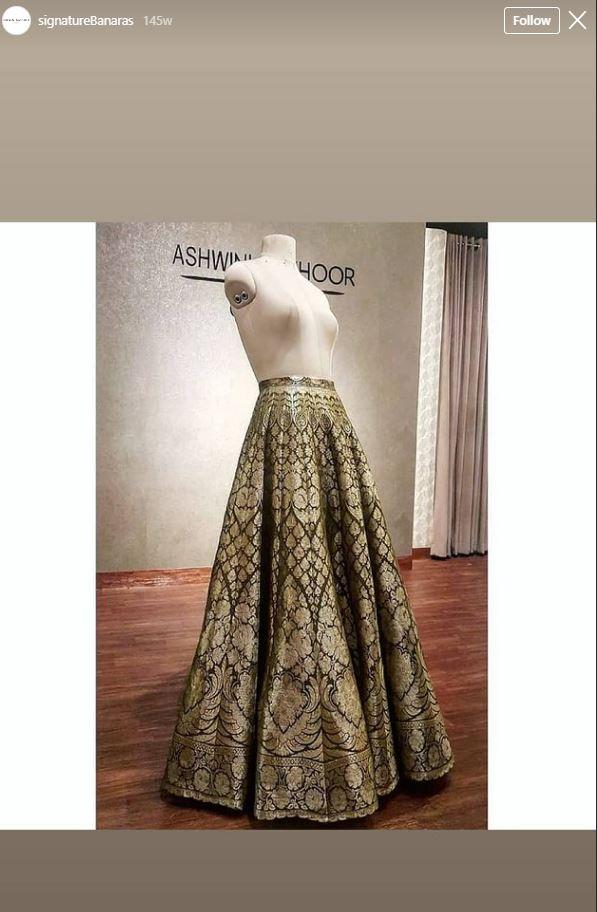 2. Self-motivated resharing
Since our giveaway rule said that the participant who got the most likes on the story would be the winner, each one of the participants was motivated to share their photos with most of their network. This led to a subsequent increase in the number of people visiting our profile, and many of them followed us back.
3. Influencer Promotion
The quickest way to get the most attention on our giveaway was through influencers. We selected some influencers with an audience similar to ours and already have an engaged user base. So, when influencers tag us in the story, we saw many more new brides participating in the giveaway.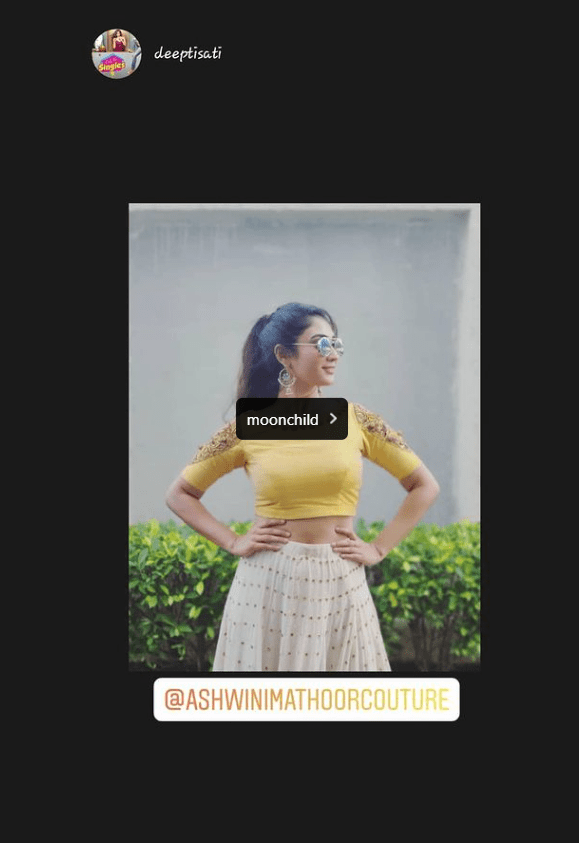 4. Strong Funnel
Besides getting more followers, another major motive for running this giveaway campaign was to get more signups for a webinar that was scheduled next
DM chat flows
DM chat flows were created to market the campaign and establish relationships with everyone in personal chat. Various chat flows were designed to reach warm and cold audiences to get maximum visibility.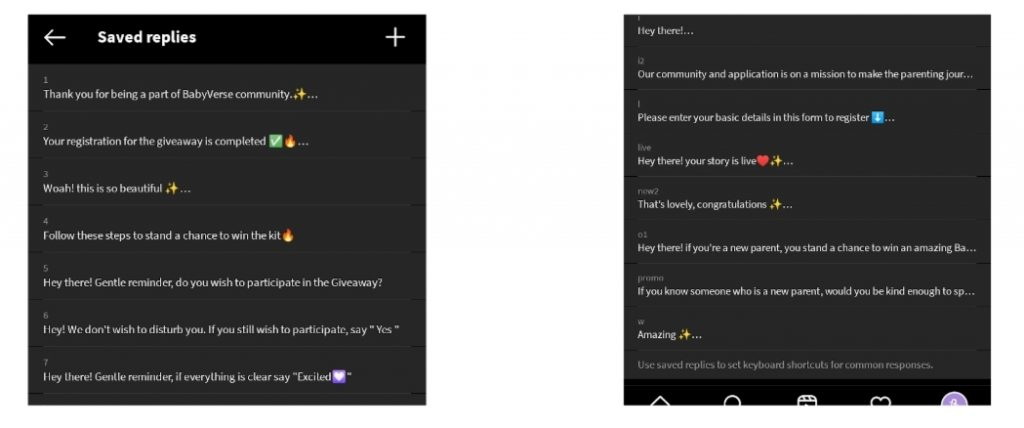 Results
The end result of this campaign was extraordinary.
We were able to increase over 350 followers in mere 2 days. Some major influencers with over a 100k audience started following our page. Profile visits increased by 200%, and we got over 1800 stories of re-shares.